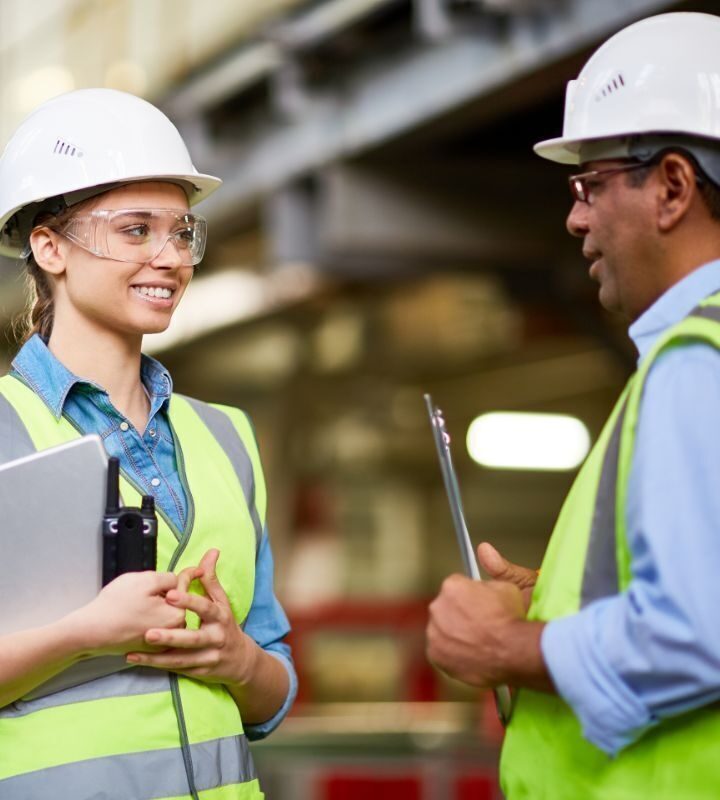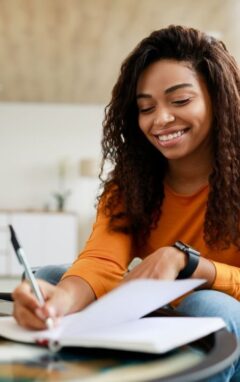 Overview
Our exciting and innovative apprenticeship programmes are designed to attract and develop a diverse range of talented individuals who will contribute to the continued growth and success of our business in a wide range of roles.
Land
Planning
Commercial
Architecture
Engineering
Construction
Finance
PR & Comms
Explore careers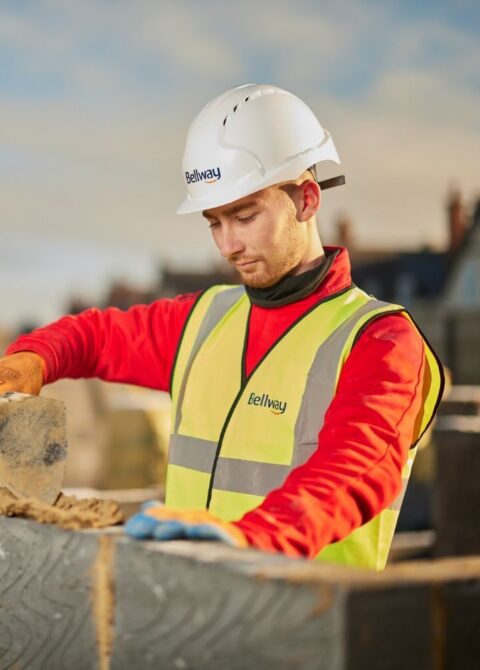 Why join our apprenticeship programme
Achieve a nationally recognised qualification
Gain transferable skills
Work for a 5-star homebuilder
Build a network of like-minded professionals
Improve your knowledge and understanding of the industry
Our very own Bellway podcast "Bricking it" gives a unique insight into careers in the property building industry and life at Bellway. The first five episodes of the podcast focus on apprentice and traineeships as a career choice and feature individuals who all have links to these types of programmes.

Listen to podcast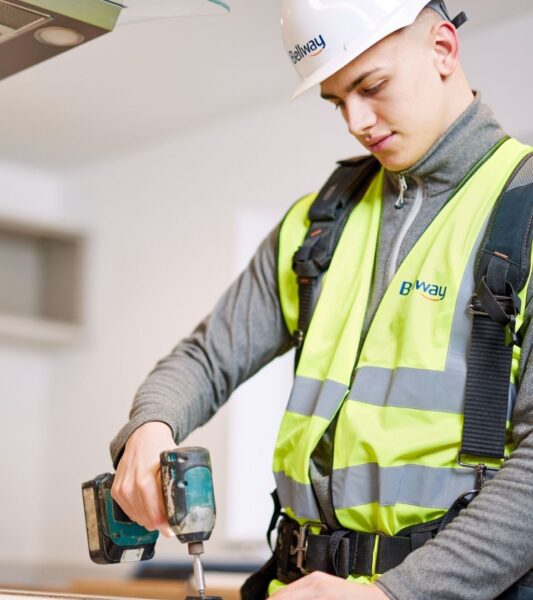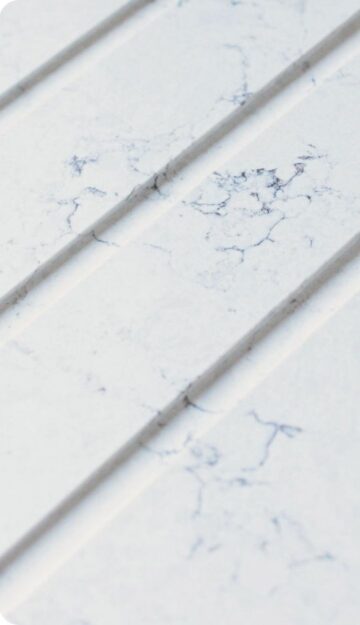 Exciting futures built with us
Our apprentice opportunities are registered with a college or training provider to deliver the apprenticeship framework or standard. There is a range of delivery methods such as, attending college one day each week, an assessor delivering sessions in the workplace, or distance learning.
Apprentices will also have the opportunity to attend regular skills workshops to develop transferable skills, business knowledge, and build a network of peer support to share best practices. We also allocate each apprentice with a mentor in the workplace to help you settle into your role and support your ongoing development.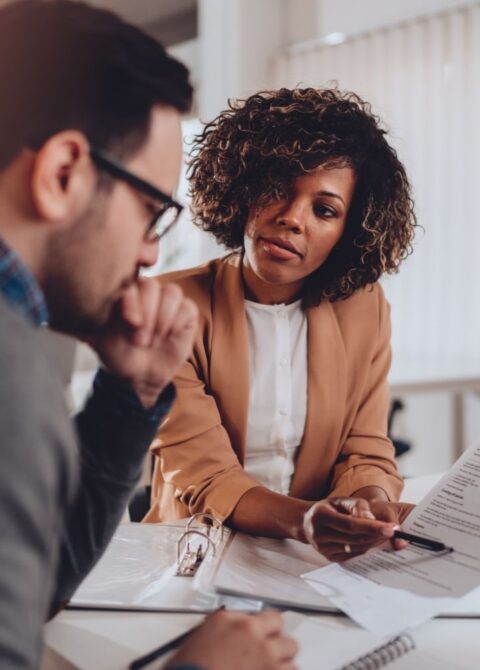 Association of Apprentices
Bellway are delighted to have partnered with the Association of Apprentices, a membership organisation that connects apprentices across the UK via a dedicated social and professional networking platform. This partnership allows our apprentices the opportunity to:
Connect with a community of other apprentices.
Build their professional network.
Get information, advice, and tips to help during their apprenticeship.
Get advice to help them get End Point Assessment ready.
Get access to content that can be used as part of their Off the Job hours training.
Insight from experts and leaders across different sectors and specialisms.
Support with life skills, mental health and well-being, and soft skills development.
Free events both online and in-person.
At Bellway Homes, we are committed to providing our apprentices with excellent experiences and helping them achieve the best outcomes. In working with AoA, we will provide our apprentices with access to social and professional networks, learning, guidance, and support to enhance your journey. All Bellway apprentices will receive an invitation to signup for their free membership.
Applications now closed
The application window for our 2023 apprenticeship programme has now closed. Please sign up for job alerts to register your interest for future opportunities.
To contact us with any queries about our apprenticeship programme, please email recruitment@bellway.co.uk